(Open Year Round / unless otherwise posted)
Call us for information and reservations
A Personalized Approach
We make every effort to ensure your pet has an enjoyable and anxiety free time while you are away.  Multiple play times throughout the day, socializing with other pets at owners request, and of course spending time with our family.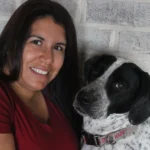 Starting with your booking, all that is needed are the following:​
Copy of current Vet Records
Rabies Current
Bordatella Current
Flea & Tick Prevention
Your Pet's Food for length of stay
Medications (if any)
Client Information and Release Form (click to print or download)
Spacious Kennels & Socializing
Quail Ridge offers climate controlled kennels, that have an indoor and outdoor area for your pet, as well as a medium run and a large field for them to play in , all of which are fenced in.
Pets normally go out and play on their own unless specifically requested and/or they are with other pets from their household boarding together (again based on owner instructions)